Projects for Children & Families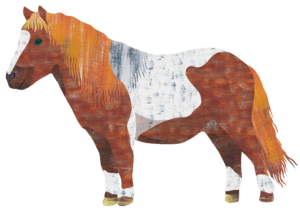 We offer groups for every age: Pre-school, Primary and Secondary.
We rely on donations so please donate if you can.
Please get in touch if you have any questions about our children and family groups.
For Primary Age Children
After School Club
Thursdays term-time only
November – March 4.00pm – 5.30pm
April – October 4.00pm – 6.00pm
Free
Local children aged 5-11 years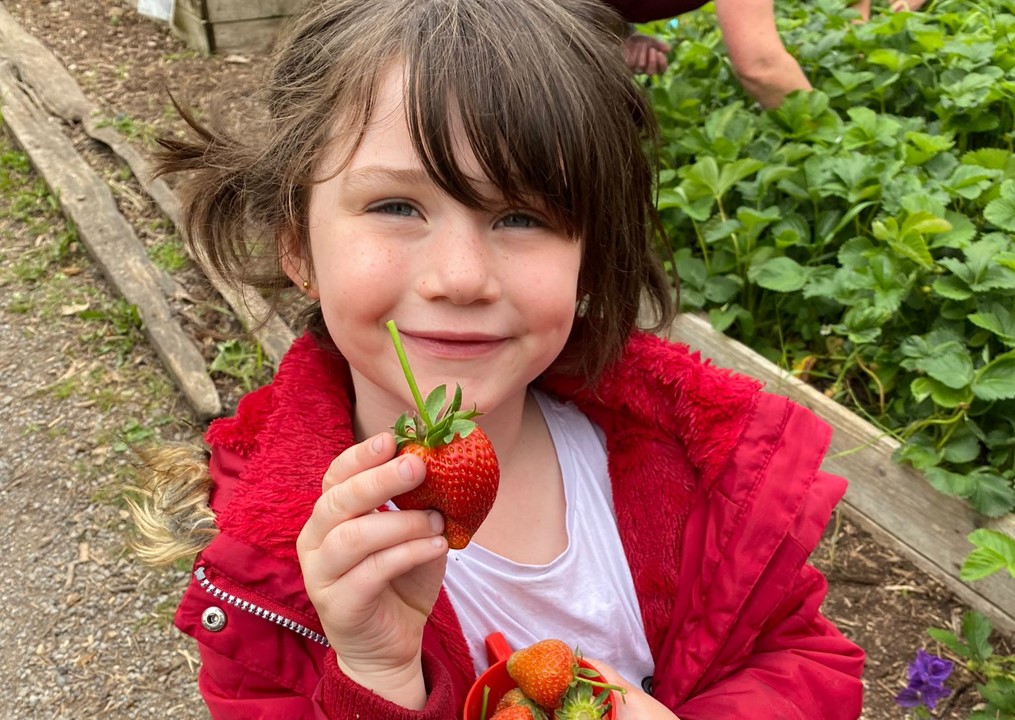 Our after-school club is free to join for 5-11 year old children living in Twerton, Whiteway and Southside that would benefit from a supported environment.
Join our friendly group as we have adventures around all 37 acres of the farm every week. We look after the animals, cook healthy food, dig in the mud, plant seeds, saw wood, play with clay, build fires, climb trees and so much more!
Our club aims for all children to have:
Greater emotional wellbeing
Improve physical health
Improved self-esteem
Don't worry if you need extra support, our staff team will work with families to make sure everyone can join in at their own pace and no one feels left out.
For more information and an application form, contact charlotte.hosford@bathcityfarm.org.uk or call 01225 481 269.
This project is funded by BBC Children in Need.
For me, coming to Farm Club is the difference between a good week and a 'no' week.
Farm Club Member, 10
Saturday Club
Saturdays 10am – 12pm
£8 per session, bookable by school terms
Children from any area aged 5 -11 years
Get outdoors, get covered in mud, get crafting and make lots of new friends.
Join our popular Farm Club every Saturday morning and explore every corner of the farm. With 37 acres to play with, no two weeks are the same! You'll get to take part in treasure hunts, candle making, woodland adventures, firecraft, painting, games, jam making, den-building, and feeding the animals. There's lots of great new things to learn as well as fun to be had. The club is lead by an experienced group leader, who ensures the safety and support of children.
Due to the popularity of the club sessions must be booked in advance. We run taster sessions each term.
To book a place or join our waiting list, please call 01225 481 269 or email charlotte.hosford@bathcityfarm.org.uk
There are lots of different things you can do, now I know how to climb trees, and now I know how to make a fire and cook snacks on the fire, they are delicious.
Saturday Club member, 8
For Secondary Age Children
Farm Hands – Youth Volunteering
Saturdays 1pm-3pm
Free
Local children aged 11-16 years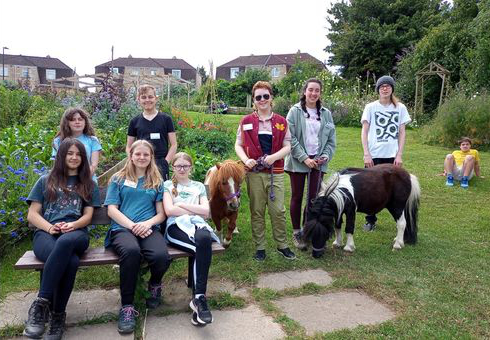 We are looking for people between 11-16 years old to become a part of our busy farm.
This club is specifically funded for young people who live locally to the farm e.g. Twerton, Whiteway and Southdown and are aged 11-16 years.
Be outdoors with nature and learn how to care for farm animals. From grooming the ponies, to mucking out the animal pens, there is always lots to do at the farm, including feeding the animals, gardening, supporting farm events, growing vegetables, and looking after the site to name just a few. No previous experience needed as our caring staff will guide you, offering individual support to develop new skills. The farm is a relaxed, friendly place and the activities are a great form of mental and physical exercise where you can meet new people, build your skills, and try something different.
To book a place please call 01225 481 269 or email charlotte.hosford@bathcityfarm.org.uk
"Farm Club was the first club to accept [my child] as who he is. It's made a huge difference to his life."
– Farm Club Mum
For Pre-school Children
Roots & Shoots
Friday 12:45 – 14:00
Booking is essential.
Sessions at £6.50 for a block, or £8.00 for a single session.
For Under-5s and their grown-ups.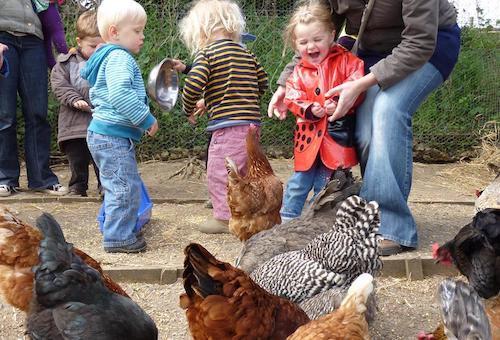 A popular toddler group for children under 5 allowing them to play and discover nature.
Bring your little ones along to our weekly toddler group to explore the farm and feed the animals, plus adults get to enjoy a discounted hot drink at a lovely cafe.
Activities include making friends with the animals, digging in the mud, bug hunts, craft and story telling.
Sessions are delivered by Sadie Rhodes, an experienced and friendly environmental educator and parent.
To find out more about this group please call 01225 481 269 or email sadie@bathcityfarm.org.uk
Little Farmers
Fridays 9.30am – 11.00pm
Free
Local children under 5 and their grown-ups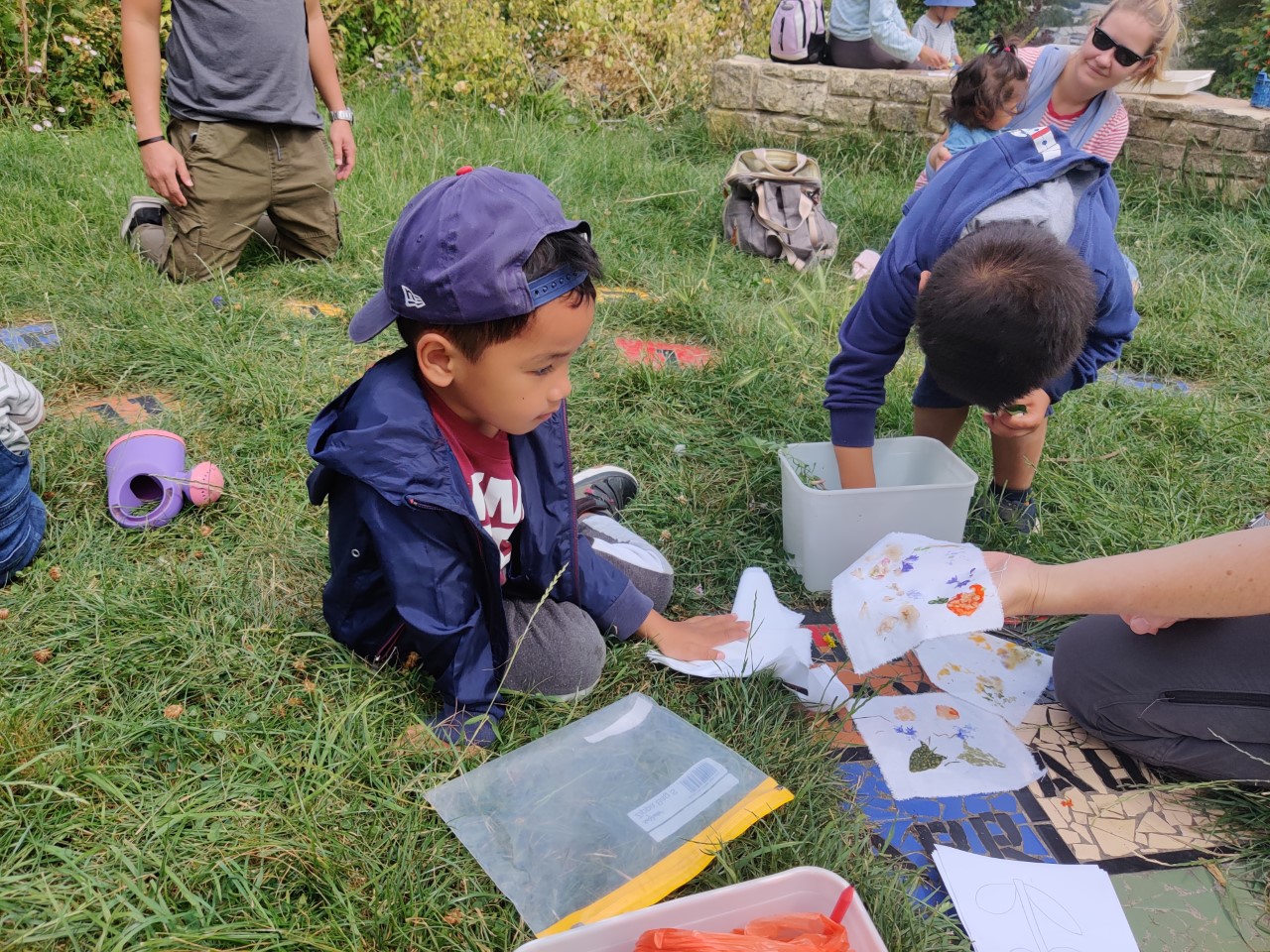 Are you worried about how the pandemic affected your child? Do you live in Southdown, Whiteway or Twerton? If you do, Little Farmers could be the group for you.
Activities vary each week and include growing vegetables, feeding the farm animals and crafts. Each week a seasonal healthy snack is provided
The sessions run in a 12 week block and link to nature and the changing seasons as much as possible. The atmosphere of the group is relaxed and friendly.
Sadie, Little Farmers leader said: "It's been an odd few years with the pandemic and this regular group can have the opportunity to meet and get to know one another. We hope you will find it a bit more accessible being outdoors. And that you will pick up ideas which you can do at home with your children, and interact more with nature."
For more information please call 01225 481 269 or email info@bathcityfarm.org.uk. You can also email Sadie directly – sadie@bathcityfarm.org.uk
This project is funded by BBC Children in Need.