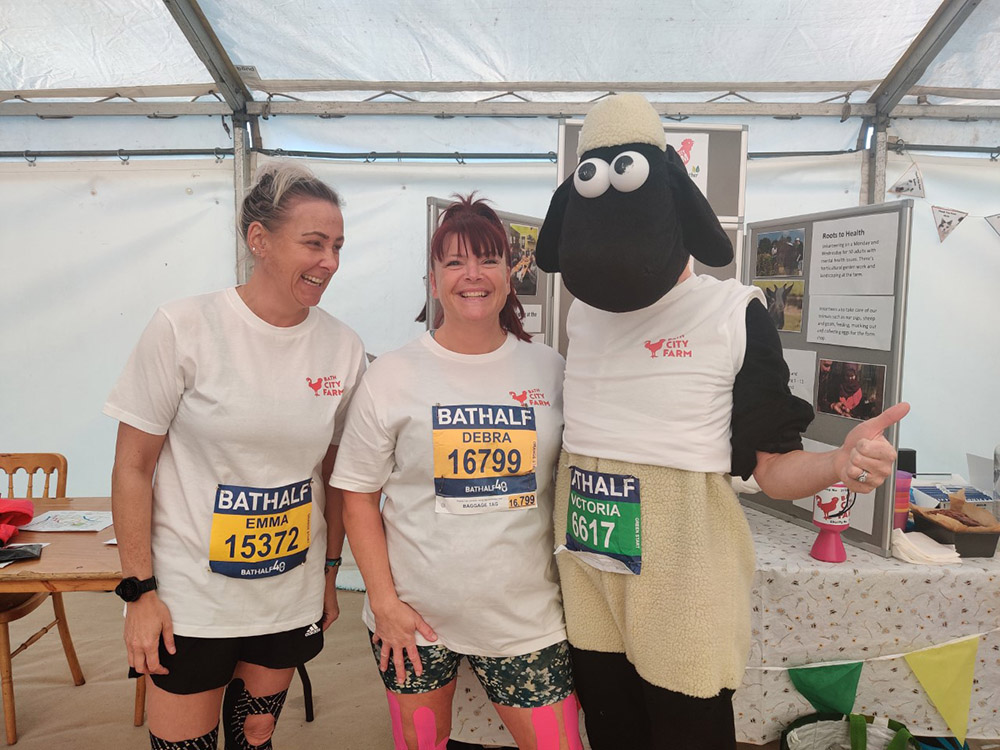 Bath Half Marathon
Sunday 15th October 2023
The 41st Bath Half Marathon will take place on Sunday 15th October 2023.
Run in the heart of the world heritage city of Bath with great crowd support throughout the race.
It's a fast and flat course, suitable for all abilities.
There's a friendly and supportive atmosphere.
Take your place and get involved in a fantastic experience, and raise money for Bath City Farm along the way!
When is it?
The Bath Half Marathon is on Sunday 15th October 2023.
How much is it and how do I enter?
Grab your spot on the starting line of the Bath Half Marathon.
Places cost £45 charity entry fee.
This fee is set by the race organisers and does not come to Bath City Farm.
We ask you to please raise a minimum sponsorship of £200 to raise much needed funds for the Farm.
We have 30 charity places available this year.
To enter, please email alison@bathcityfarm.org.uk to reserve one of the places and Alison will send you an entry form and explain your next steps, help you set up a Local Giving fundraising page and welcome you to our team of runners!
You can also phone Alison on 01225 481 269
We're right behind you!
We want to support our runners every step of the way so we've put together a fantastic support package which includes:
A helpful pack which contains our logo, some pre-written text about the Farm and helpful hints and tips for your fundraising
A Bath City Farm t-shirt to run in
An invitation to a Farm tour and coffee at the Farm to get to meet other runners and find out more about Bath City Farm
Our friendly team at the end of the phone, always happy to answer any questions or support you!
Membership of our WhatsApp group to stay in touch with your team of runners and with us!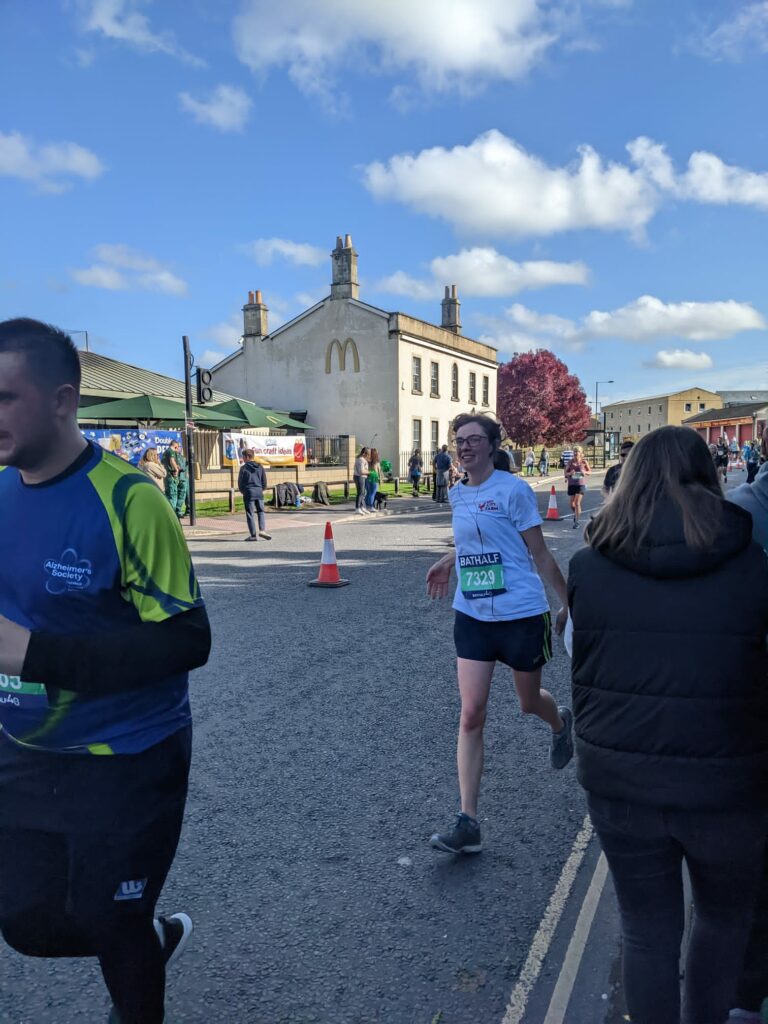 Contact us now to secure your place!